Georgios H. Anagnostopoulos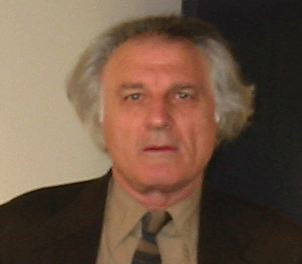 Office: H&SS 8034
Ph.D., Brandeis University, 1971.
I have taught classical philosophy, ethics, metaphysics and have published various papers on classical philosophy and ethics.
Examples of publications:
"Aristotle on Philosophy of Mind, Ethics and Politics" (Editor), Topoi, Vol. 15, No. 1, 1996.
"Aristotle on Variation and Indefiniteness in Ethics and Its Subject Matter", Topoi, Vol. 15, No. 1, 1996.
"Aristotle on the Good and Political Unity", Aristotelian Political Philosophy, 1995.
Aristotle on the Goals and Exactness of Ethics, The University of California Press, 1994.
"Aristotle and Skepticism," Skepsis, IV, 1993.
"Thoughts on Explanation in Ancient Philosophy", in Greek Studies in the Philosophy of History of Science, Kluwer Publishers, 1990.
"Plato on the Sciences", Inquiry, 1983.
"The Significance of Plato's Cratylus", Review of Metaphysics, December 1973.
"Aristotle on Function and the Attributive Nature of the Good," in D. Depew, ed., The Greeks and the Good Life.
"Plato's Cratylus: The Two Theories of the Correctness of Names," Review of Metaphysics, June 1972.