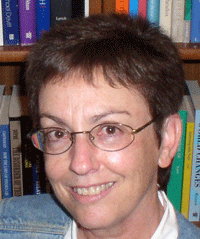 Gila Sher
Professor
PhD: Columbia University, 1989
Department of Philosophy, 0119, UCSD, La Jolla, CA 92093-0119
Tel: (858)534-8504
gsher AT ucsd.edu
---
New Book
EPISTEMIC FRICTION:
AN ESSAY ON KNOWLEDGE, TRUTH, and LOGIC
(Oxford University Press, Summer 2016; Paperback Edition: Fall 2017)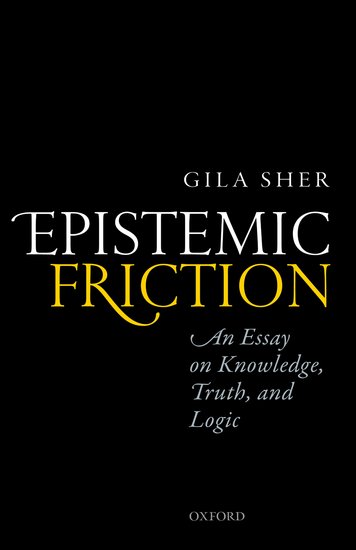 Table of Contents and First Page
---
---
Editor-in-Chief: Synthese — 2012-2017

Consulting Editor: The Journal of Philosophy — 2012-
Philosophical Interview: "The Place of Philosophy". Interviewer: Richard Marshall, 3AM Magazine.

Research Interests: &nbsp Foundational issues concerning knowledge, truth and logic.
Selected Publications
Books
Articles
---
Teaching
Undergraduate
Sentential and Informal Logic

Predicate Logic

Mathematical Logic

Meta-Logic

Modal Logic

Fundamentals of Set Theory

Philosophy of Logic

Godel's Incompleteness Theorems & Their Philosophical Significance

The Nature of Philosophy

Epistemology

Metaphysics

Contemporary Works in Epistemology & Metaphysics

Truth

Possible Worlds Semantics

Kant

Quine

Kripke

Linguistic Representation & Indeterminacy

Freshman Seminar: Spheres of Freedom
Graduate
Foundations of Analytic Philosophy: Frege, Russell, and the Early Wittgenstein

Highlights of Analytic Philosophy: 1st Year Graduate Proseminar (with Craig Callender)

The Nature of Logic: Philosophical and Cognitive Perspectives (Interdisciplinary, with Rafael Nunez, Cog Sc)

Consciousness, Computation & Incompleteness (Interdisciplinary, with Shlomi Sher, Psychology)

Truth (multiple)

Truth, Language, Models and Reality

Truth in Kant
Truth and Scientific Change
Indeterminacy, Invariance & the Nature of Information

Quine and the Direction of Philosohpy

Rorty: Philosophy & the Mirror of Nature

Mind & World: Sellars & McDowell

Dummett: The Logical Basis of Metaphysics
Putnam: Philosophical Papers
Williamson: The Philosophy of Philosophy

Computability & Logic

Goedel's Incompleteness Theorems
---
For my CV - Click Here
Updated: June 2017